---
Above: Original Photograph taken from a webcam.
Above: Original Photo turned into a Oil Painting and contrast tweaked.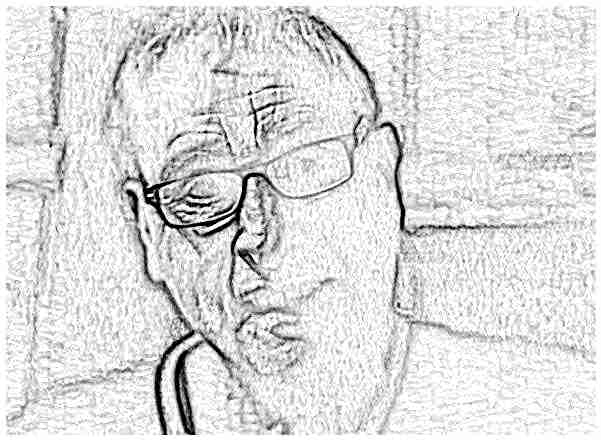 Above: Oil Paining turned into a Sketch.
Above: Oil Painting added as a new layer above Sketch and opacity set at 80 percent to let only
some grayscale bleed through and then contrast and colour saturation tweaked slightly.
---