---
Above: Cell Membrane.
Above: Y Membranes.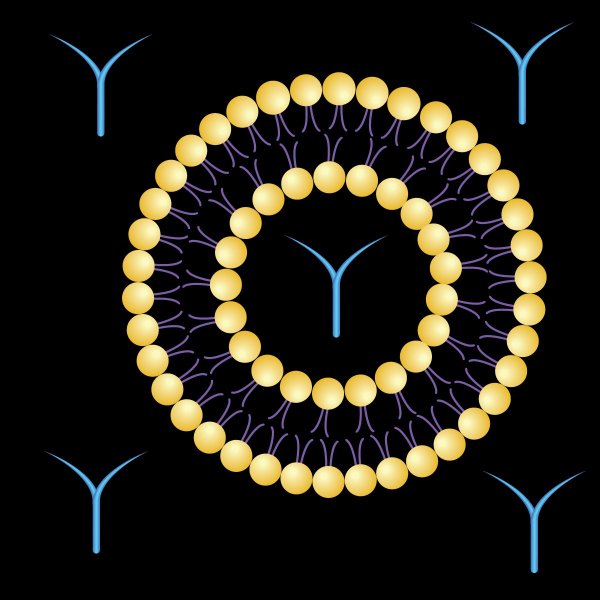 Above: Combined Image.
Above: Fire Background Image.
Above: Combined Image as a layer above Background Image. Dodge Property.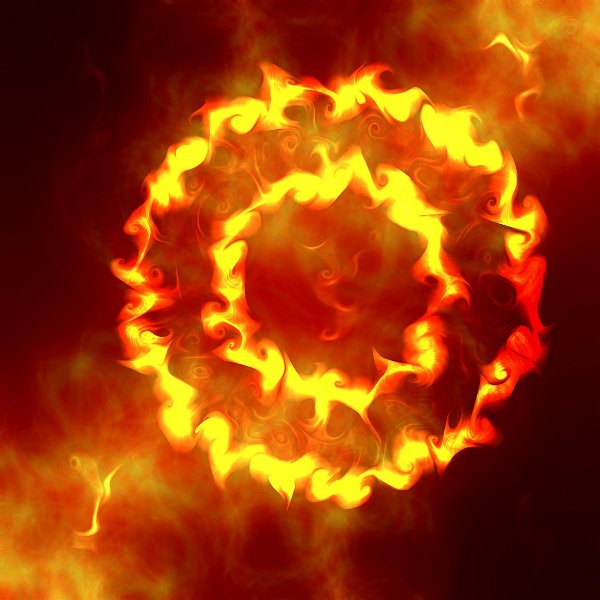 Above: Swirl Filter applied to Combined Image Layer. Layers Merged. Contrast, Colour Saturation
and Sharpness tweaked.
Above: Image enhanced in Amberlight.
Above: Levels, Contrast and Colour adjusted in Photoshop.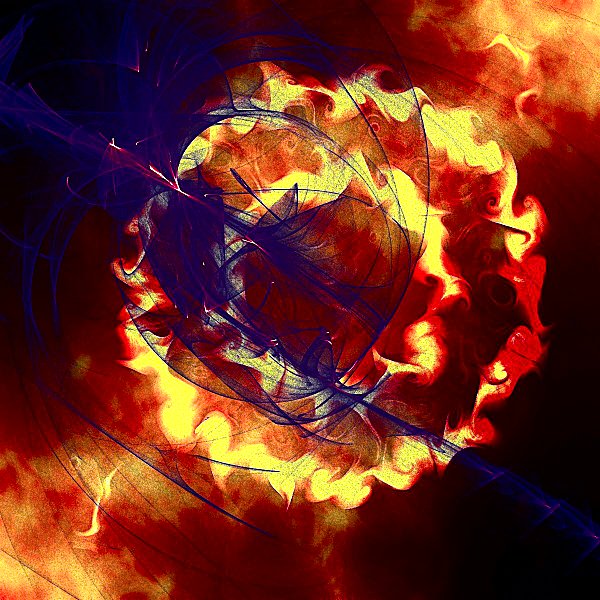 Above: Rings Of Fire. Completed Image after final tweaks in Paint Shop Pro.
---