---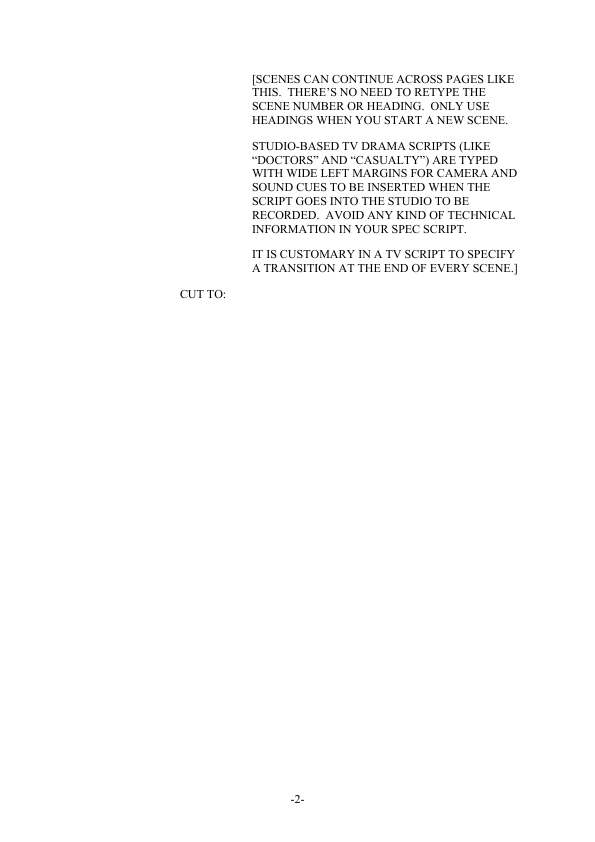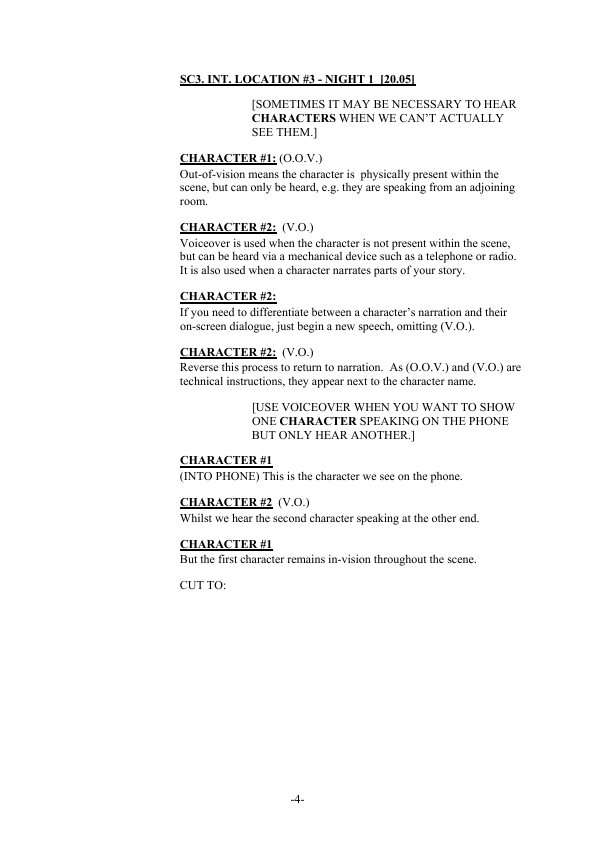 Note: More examples of format and actual scripts can be obtained from the BBC Writers Room.
According to the BBC: "Rather than accepting scripts year-round, we have distinct submission
windows for scripts which are announced on the BBC Writersroom Opportunities page during
the year. Each Open Call has a deadline, following which the scripts received are assessed
intensively by our script readers and the BBC Writersroom team, and a shortlist drawn up.
We then offer various opportunities for the shortlisted group of writers including our Drama Room
and Voices development groups".
---