SEASPEED HOVERCRAFT
---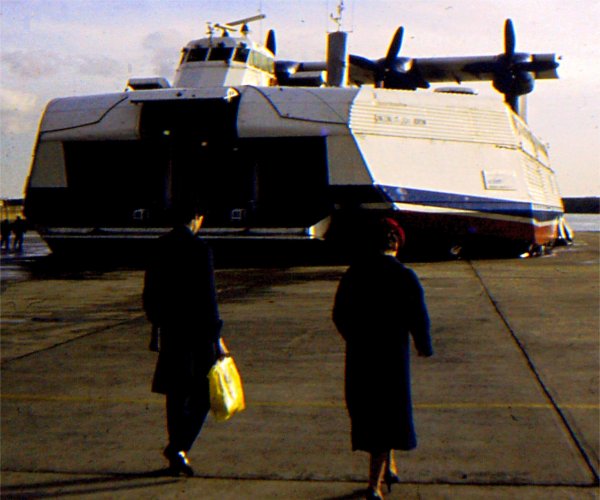 Seaspeed was the joint hovercraft operations of British Rail in association with the French SNCF.

British Rail Hovercraft Limited was established in 1965, under authority given to it by the British Railways Act 1967 and started its first service in 1966.

Seaspeed started cross-Channel services from Dover, England to Calais and Boulogne-sur-Mer, France using SR-N4 hovercraft in August 1968. The two hovercraft were named The Princess Margaret and The Princess Anne; the former featured in the James Bond film Diamonds Are Forever. In 1976, work started to considerably lengthen both craft by inserting an almost 17.1 metre long section. This increased the passenger capacity of the craft from 254 passengers to 418. This also increased the car capacity to a total of 60.

Following the closure of the service in 2000, both craft are now preserved at the Hovercraft Museum.

A French-built N500 Naviplane was constructed in 1977 for SNCF for use on Seaspeed services. This craft proved less successful than the SR-N4 models and was withdrawn in the early 1980s.

Seaspeed also operated services across the Solent using two smaller, passenger-only, SR-N6 hovercraft named Sea Hawk and Sea Eagle. The service between Cowes and Southampton commenced in 1966, later being joined by Portsmouth-Ryde and Portsmouth-Cowes services starting from Portsmouth Harbour railway station. The Southampton terminal was on the west side of the river Itchen just upstream of the floating bridge terminal. A bus link connected the service to Southampton Central station.

The Solent routes were transferred to Hovertravel in 1976 and later discontinued to be replaced by a service between Southsea and Ryde.
---